Home > Heritage
Timeline
Founded in 1956, Roband immediately commenced design and manufacture of advanced power supplies. We remain at the forefront to this day.
---
Roband Established
Founded by Bernard Gold in Highbury, London N5
---
M33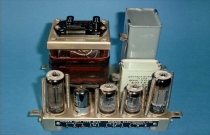 First product, the M33 Valve Power Supply (pictured) followed by a whole range of power supply products.
---
Ethos for quality
From day one Bernard insisted that everything carrying the Roband name be designed and built to the highest standard.
---
Beulah Works
By the late 50's Roband had outgrown its original site, necessitating a move to Beulah Works, Thornton Heath, South London
---
First Transistorised Power Supply
Design and developed the first production standard transistor power supply using germanium transistors.
---
Ethos for Self-sufficiency established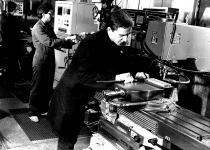 Bernard quickly understood that being able to manufacture everything, under one roof, would be a massive advantage. He determined that, not only would Roband perform electrical assembly but also build all our own transformers, inductors and metalwork. As his approach lead to growth, he continued to add more capability.
---
Charlwood Works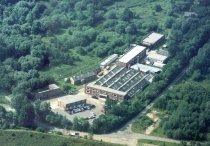 Continued rapid success meant that by 1963 even larger premises were needed. Roband relocated to its current home in Charlwood, Surrey, adjacent to London Gatwick Airport.
---
Encapsulated Power Supply Modules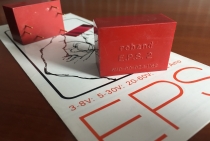 EPS 2 introduced. World's first encapsulated modular power supply. It proved extremely popular and the range grew.
---
Planar Transformers
Roband experiments with Planar Transformers - Transformer windings etched into a printed circuit board surrounded by a ferrite core.
---
RoKard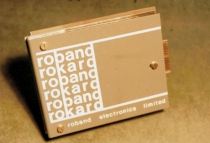 Roband introduce the inovative plug-in modular series which use a patented heatsink technique.
---
Oscilloscopes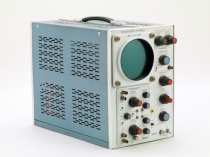 With the growth in the electronics market, Roband introduced a range of sophisticated oscilloscopes.
---
Increased Self-sufficiency
Encapsulation, and finishing introduced on site along with all bare board PCB manufacture.
---
Digital multimeters
Roband developed and manufactured a range of digital multimeters.
---
ROSINE inverter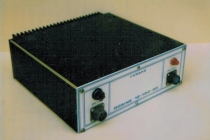 With worldwide uncertainly of energy supplies, Roband introduces its classic ROSINE solid state DC-AC inverter range to safeguard continuity of critical supplies.
---
Highly Regarded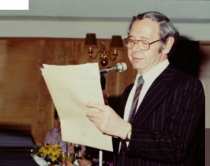 Roband continue to build an unparalleled record for quality, capability and value.
(Picture shows Bernard Gold presenting an industry award.)
---
In house Environmental Screening Established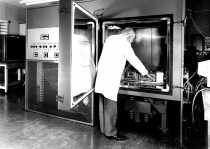 With continued expansion into defence and aerospace the need for ESS chambers, vibrtation platforms, and an EMC chamber were all identified and purchased.
---
DEF STAN 05-21
Roband was awarded DEF STAN 05-21 approval in February 1977.
---
ROAC UPS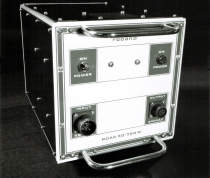 Following the success of the ROSINE range, Roband introduce the ROAC modular UPS system. Its rugged structure made it an obvious choice for military applications.
---
EMC testing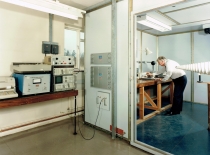 Roband's design capablity improved with purchasing of EMC chamber and ancillary equipment.
---
In-house vibration testing
Roband's environmental capablity improved with purchasing of vibration equipment.
---
P3333 Solid State 3∅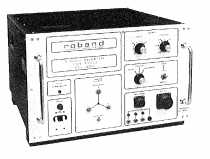 With variable voltage & frequency, this predecessor to the current RO-GEN series became the inverter of choice within the avionic equipment industry. Due to its rugged build & high reliability, many are still in daily use.
---
AQAP-1
DEF STAN 05-21 is superseded by AQAP-1 in May 1986.
---
RO-MIL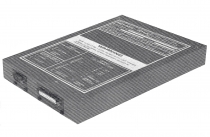 The classic RO-MIL series of industry standard AC-DC & DC-DC converters is introduced
---
Payload power supplies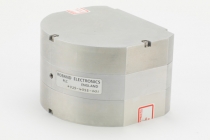 During the 1990's Roband successfully targeted the payload market.
---
BS5750 Part 1
In February 1993, Roband was awarded BS5750 Part 1 approval.
---
BS EN ISO 9001
Roband was awarded BS EN ISO 9001 approval in February 1995
---
High Voltage Patent
Roband established ultra-safe split unit technique for quick release in the event of pilot emergency evacuation.
---
RO-GEN series
Roband builds on the success of the P3333 3Ø inverter, introducing the compact, portable RO-GEN series.
---
BS EN ISO 9001 2000
Roband awarded BS EN ISO 9001 2000 July 2000
---
RO-MIL series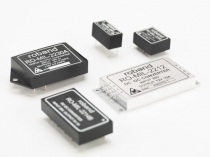 Roband revives the classic RO-MIL series using high density packaging techniques.
---
RO-HV
Roband introduces the RO-HV high voltage bench supply.
---
50th Anniversary
In 2006, Roband celebrated 50 year of design, development and manufacture of power supplies.
---
BS EN 9100
Roband awarded BS EN 9100, July 2008
---
BS EN 9110
Roband awarded BS EN 9110, December 2008
---
AS 9100 rev C
Roband was awarded AS 9100 rev C in September 2012
---
ISO 14001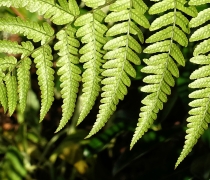 Roband awarded ISO 14001, December 2013
---
60th Anniversary
In 2016, Roband celebrates 60 years of exceptional power supplies.
---
AS 9100 Rev D
Roband was awarded AS 9100 rev D in September 2018
---
GOLD SUPPLIER AWARDS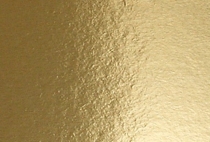 Roband achieves Gold Supplier Award from a major aerospace international company in 2019
---
65TH ANNIVERSARY
In 2021, Roband celebrates 65 years of exceptional power supplies.